Restorative Dentistry
If you have missing, chipped, decayed or missing teeth, our amazing team can repair and replace them so you can regain a healthy, aesthetic and functional smile. Our office offers tooth-colored fillings, crowns, bridges, dentures, inlays, onlays, and dental implants – many of these solutions we can take care of on the same day. Just imagine being able to chew your food without any worry. Call us today to set up your appointment.
Inlays & Onlays
Sometimes a tooth requires less restoration than a full crown, but more than a traditional filling – that's where porcelain inlays and onlays come in. We always try to save as much of a tooth as we possibly can, so rather than replace an entire tooth with a crown, we'll mill an inlay or an onlay in our office so you have full functionality of your teeth.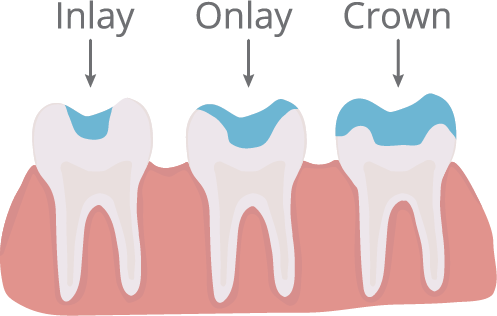 Crowns
We use the most advanced in-office technology to produce permanent crowns.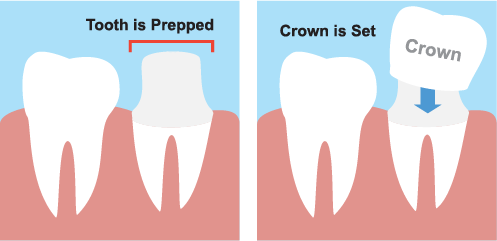 Bridges
Dental bridges can help fill in the gaps if you have missing teeth, so you can restore your bite, smile, and oral health back to its fullest potential. If you're missing a tooth and you'd like to explre this option, please give us a call so we can develop a plan just for you, and get your smile back.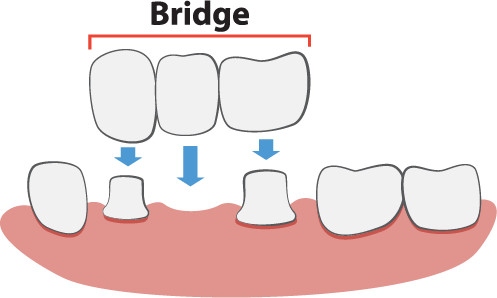 Dentures
There are many types of dentures available to fit your lifestyle and needs, and our team can provide full or partial dentures for people of all ages. There's no more need to feel self-conscious about your smile – schedule your appointment with us today and we'll help you get your smile back.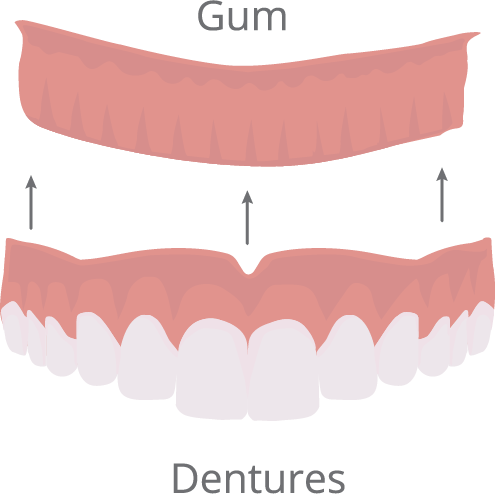 NO INSURANCE? NO BIG DEAL
You can afford the smile you've always wanted - even without dental insurance - when you become a member of Main Street Dental's in-house patient finance plan.